Loudspeaker Product Lines:
We back our products with a Lifetime
Limited Warranty
, and we pride ourselves on always delivering 100% customer satisfaction.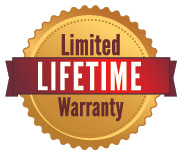 *except where noted

View by Woofer Size & Type

DESCRIPTION

Our ArchiTech Series cones are made from genuine DuPont™ Kevlar® fiber. For our ArchiTech Series, we developed cones that are an exceptional choice for high performance woofers. Their incredible strength enables low-distortion music reproduction, while their lightness provide great detail and musicality. The durability of our ArchiTech Series helps to provide a much longer lifespan along with higher environmental stability.

The ArchiTech Series is an excellent choice for custom installation applications where high quality music reproduction is required and rugged construction is appreciated. The Lifetime Limited Warranty is one indication of just how robust this family of loudspeakers really is.

SUBWOOFERS

Freestanding




AB-800 8" Freestanding 110 Watt
Wireless Powered Subwoofer