Questions?
Simply contact us directly,
we have MS-21 customer service
folks standing by to help you
get exactly what you want.

E-mail us anytime at customerservice@oemsystems.com
or call us at
775-355-0405
7 AM - 4 PM Pacific Time.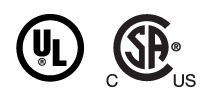 MODEL:

MS-21 - Coming Soon
In-Wall Audio System
with Bluetooth ● WiFi ● AM ● FM ● AUX ● USB ● A/V
DESCRIPTION

Bluetooth ● WiFi ● AM ● FM ● AUX ● USB ● A/V
Bring entertainment into the walls of your home with the Mainstation internet-connected, in-wall, touch-screen receiver. Listen to everything from your local radio stations to your favorite internet music or video app. Control your lights, set your thermostat, watch videos, browse pictures, search recipes, update a shared grocery list, and so much more with your favorite Apps* downloaded from the Google Play Store.

Specifications are subject to change. *Not compatible with some apps.
SPECIFICATIONS

| | |
| --- | --- |
| Model Number: | MS-21 In-Wall Entertainment System |
| Power Transformer: | AC 120 V AC / 240 VAC |
| Output Power: | 25 watts per channel x4 (dual stereo outputs) |
| Frequency Range: | AM 522 - 1710 KHz ; FM 87.5 - 108 MHz |
| Frequency Response: | 20 Hz - 20 KHz |
| Screen Resolution: | 1024 x 600 |
| Internal Storage: | 32GB (Expandable) |
| Overall Dimensions: | 17-7/8" W x 7-3/8" H x 2-3/8"D |
| Faceplate Thickness: | 3/8" (1cm) |
| | |
FEATURES


UL / CSA Listed

Android System

AV Output / Preout / Subwoofer Output

AV Auxiliary Port

Smart Radio

Tuner Memory Presets (18 AM & 18 FM)

Digital Audio

10.1" LCD with HD Video

Internal Storage for Audio and Video

Front Panel USB Charge Port

Remote Control Included

View Network and Doorbell Cameras (No alert notifications)

New or Existing Construction

Unit Mounts in Standard 2" x 4" Stud Walls (16" On-Center)

Perfect For: Homes,Town-homes, Condos, High-Rise, Hotels, Restaurants & Bars, Salons, Apartments, Gyms, Doctor & Dental Offices ,RVs

DIMENSIONS & WEIGHTS

| | |
| --- | --- |
| Required wall cut-out: | 13-7/8" W x 6-1/4" H x 2.5" D |
| Overall Dimensions: | 17-7/8" W x 7-3/8" H x 2-3/8"D |
| Faceplate Thickness: | 3/8" (1cm) |
| | |
| Shipping Dimensions: | TBA |
| Shipping Weight: | TBA |
| Net Weight:  | TBA |